Coffee Subscription
Are you looking to add coffee delivery to your compost pick up? We make it easy with doorstep coffee delivery.
01
Choose Beans
Choose from a variety of freshly roasted Airship coffee and espresso bean options. Purchase or confirm you have a refillable coffee canister.
02
Deliver
If you purchase a canister, OCS will fill it with your choice of bean and leave it on your doorstep. If you have an existing canister, leave it on your doorstep for us to fill.
03
Compost It
Enjoy your coffee or espresso and compost the grounds and filter.
04
Repeat
Leave your coffee canister on your doorstep on your compost pick up day and we refill.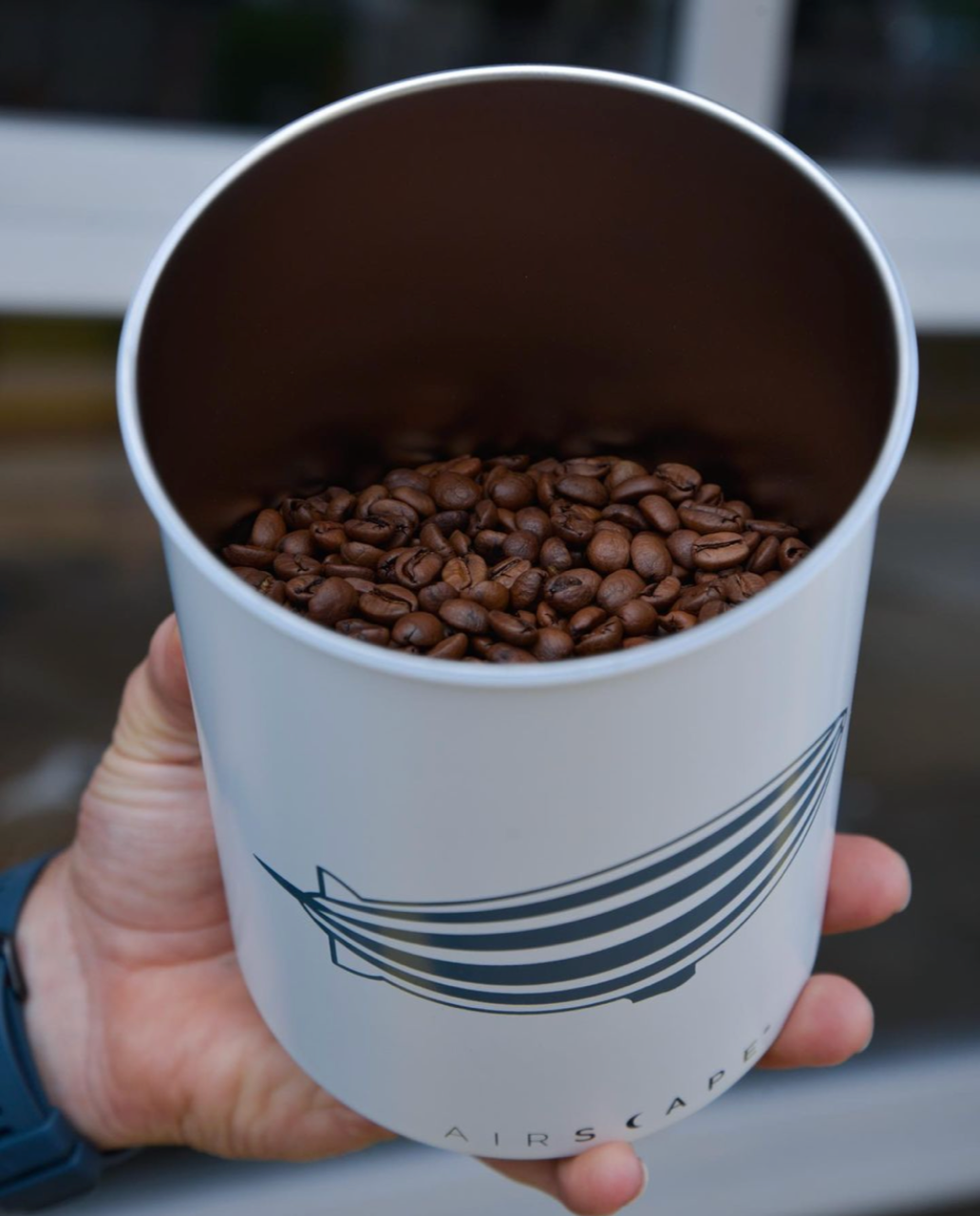 Fresh Coffee & No Waste
Our favorite way to store coffee comes with a patented lid that dispels air to preserve and protect your coffee. The valve forces air out and keeps coffee freshness in while still allowing it to "breath". We deliver the canister with 500g of your bean of choice! That amount of coffee is equal to TWO of the Airship retail bags. There's no BPA, no air making your coffee stale, while eliminating your need for packaging. That's what we call a win/win.