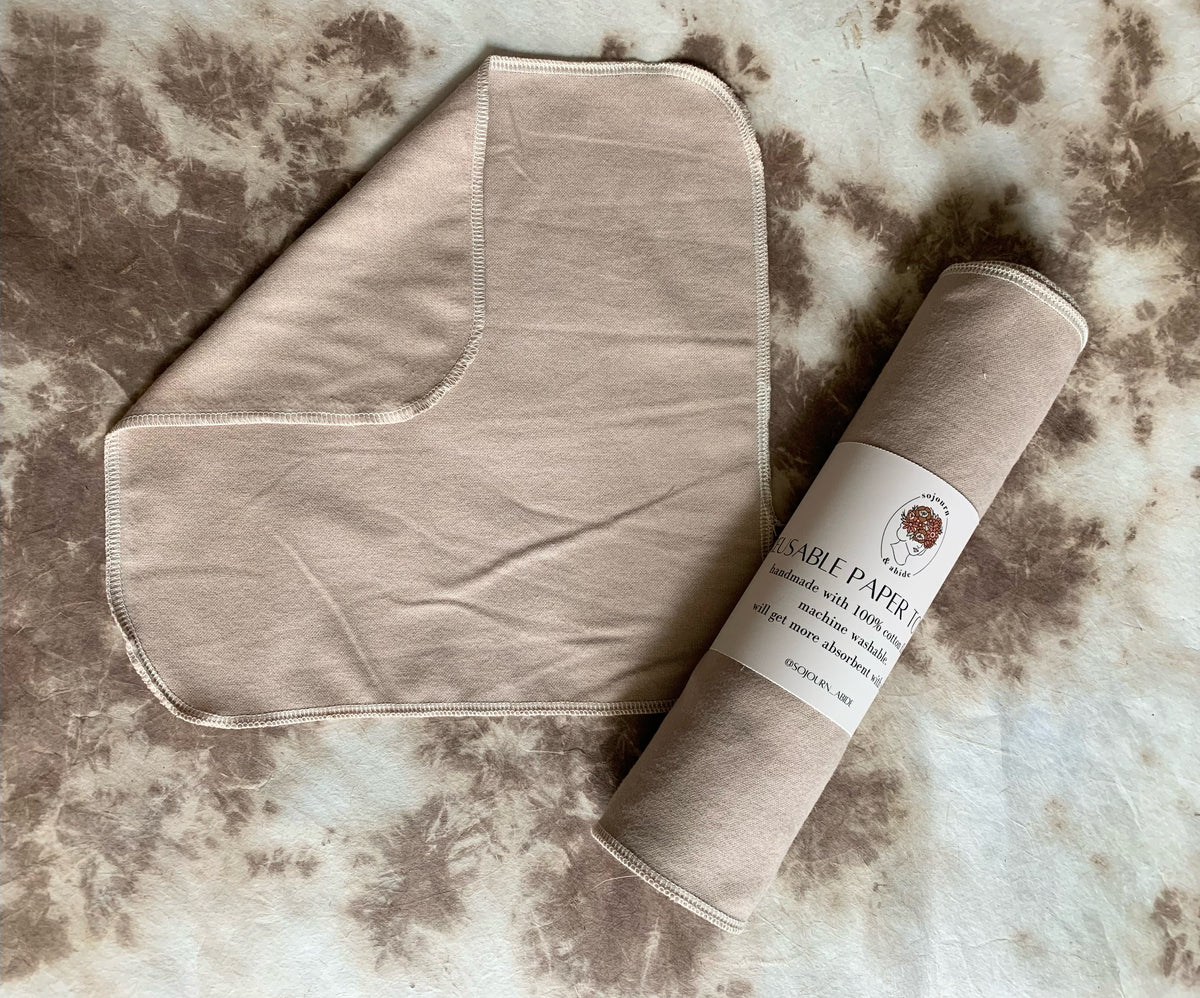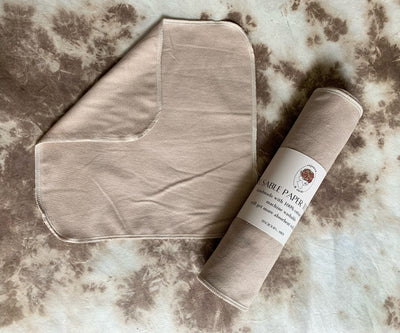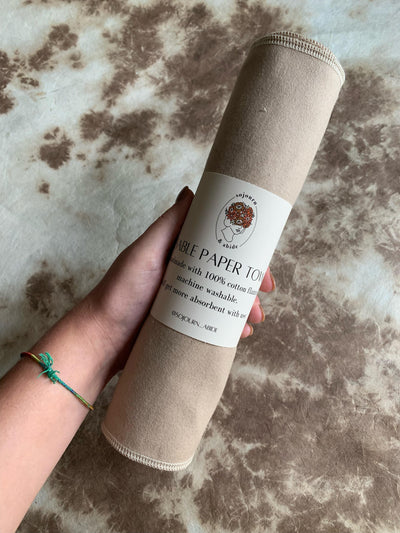 One-Time Delivery
Reusable Towels
Meet the Maker: My name is Arianna Heisler, I am the maker behind all things Sojourn+Abide. I started my journey with sustainable swaps in 2016, after graduating highschool. Growing up in a very crafty home it was natural for me to start making as many swaps as I could myself. But during quarantine I had a lot of down time like many others, and I made my first set of reusable paper towels. I started making them and giving them to family members raving about how easy the swap is. I use them for wrapping my breakfast on the go, cleaning counters, even slap em on the Swifer and clean the floors. I leave a basket under the sink and all the dirties go in there. Once they're gone, just toss' em in the wash.  I make all the paper towels from 100% cotton fabric and thread. They are hand sewn and meant to be enjoyed for years to come! Once their life is over they do biodegrade because of their organic material!
Regular price
$18.00 /ea.
Regular price
/ea
Sale price
$18.00 /ea.
Sale
Sold out
Note: This product is a one-time purchase only and requires a compost plan to order. Sign up or log into your account.
Healthy Soils
Castings provide nutrient rich organic matter, along with bountiful microbiology that constantly provides plants the exact nutrients required to thrive.
Healthy Plants
Because the microbiology provides plants with the exact nutrients it needs, we can expect much higher yields in our plants and gardens with no chemical additions. The microbiology also helps fight pathogens and disease.
Carbon Sequestration
Living soils provide proper storage for carbon within our atmosphere. When plants pull in carbon dioxide a portion goes down through the roots, where the microbiology properly stores that carbon dioxide.