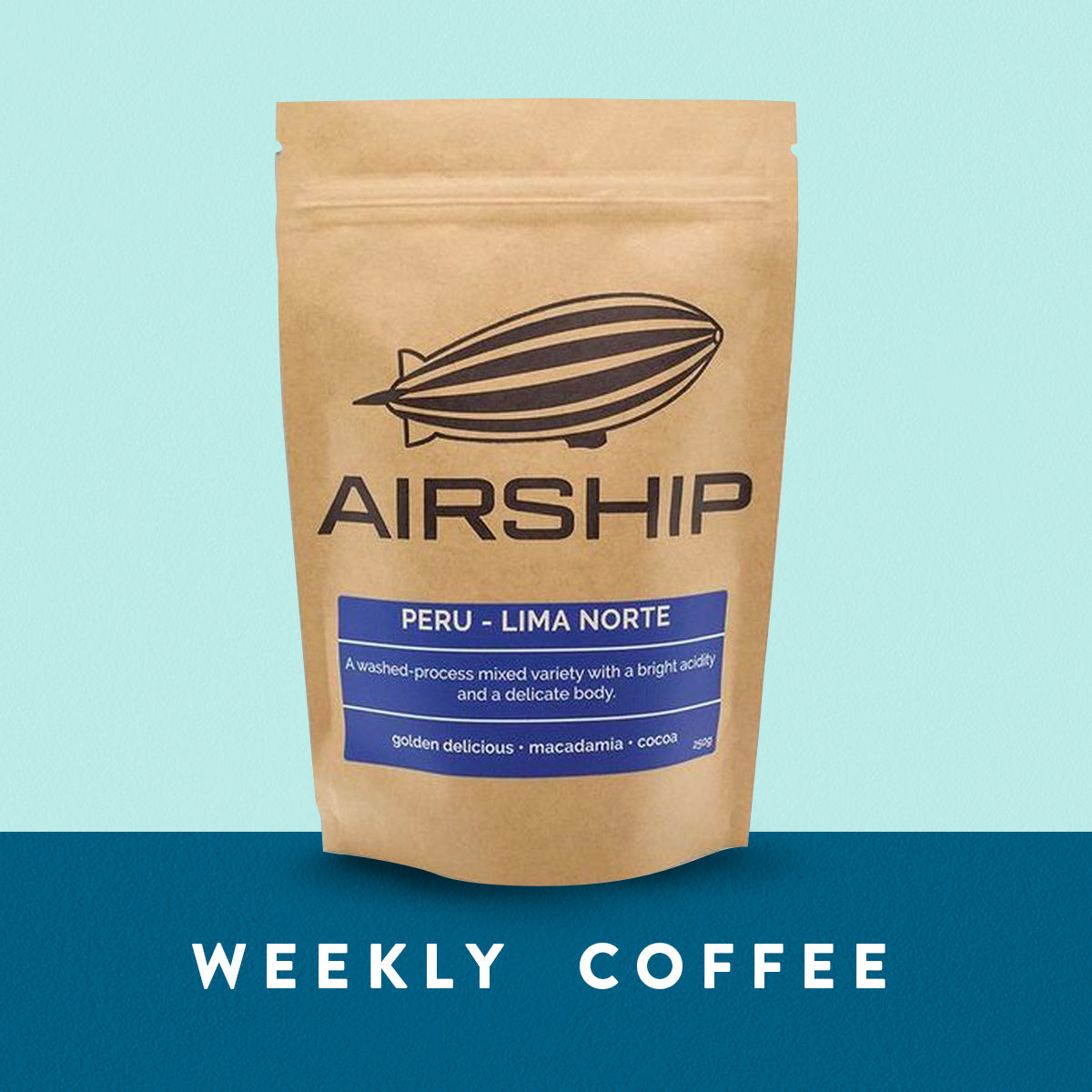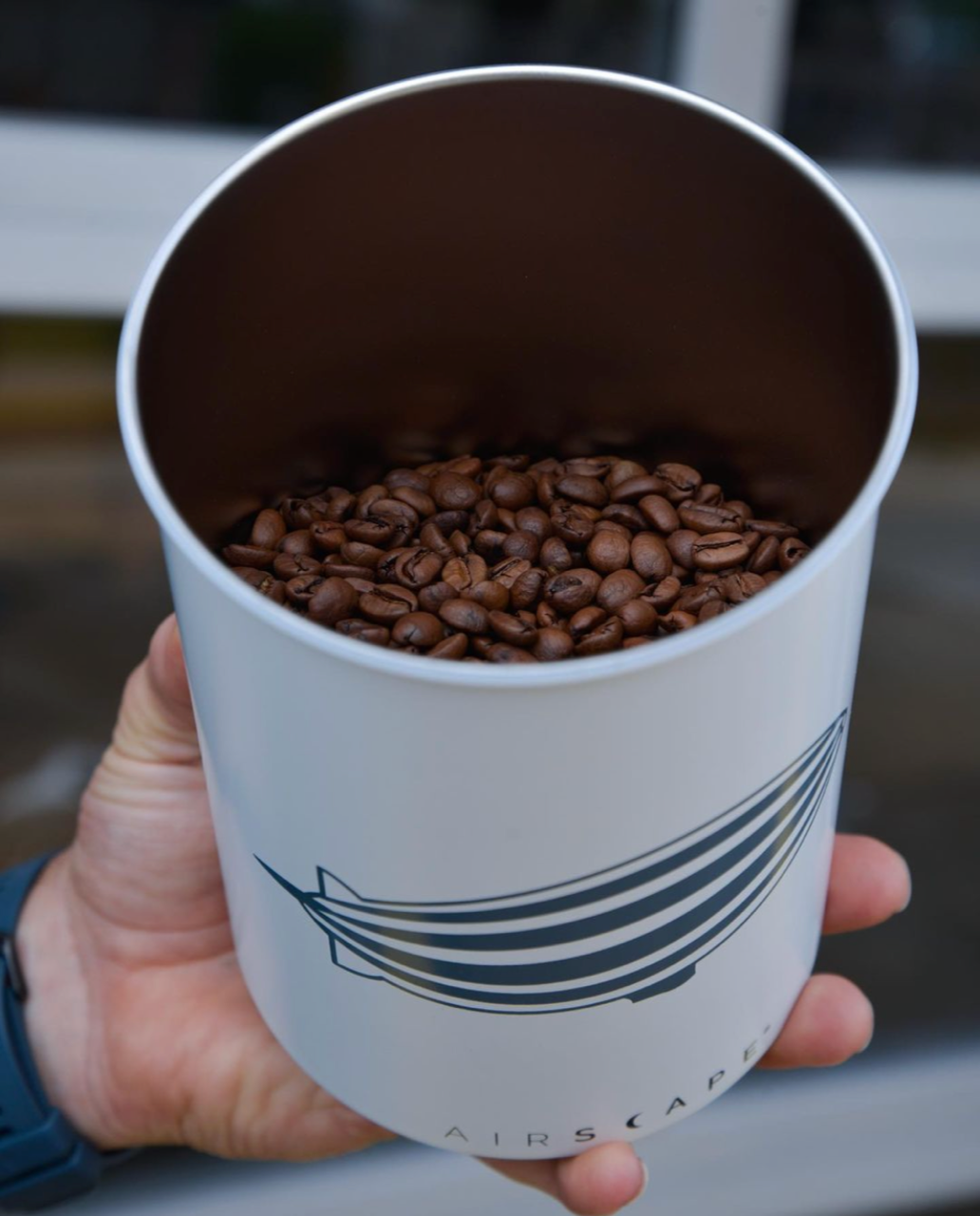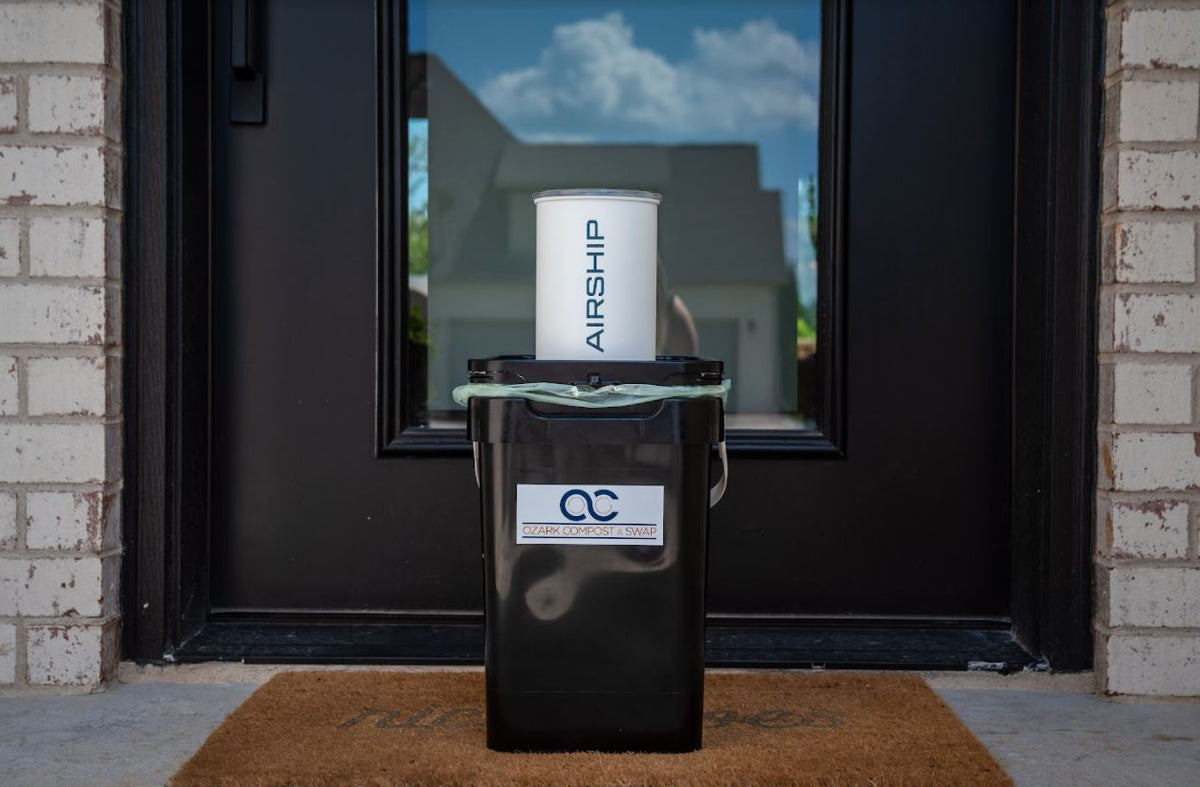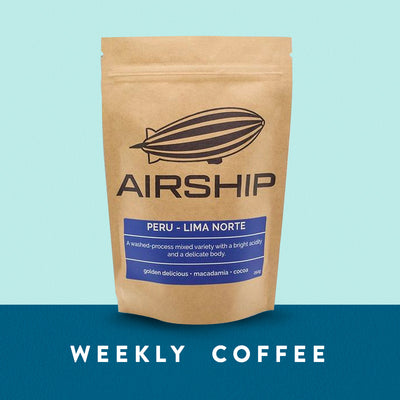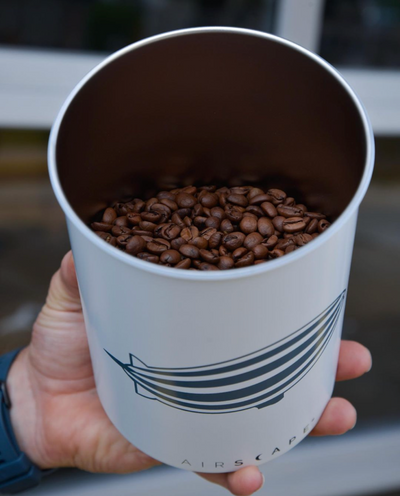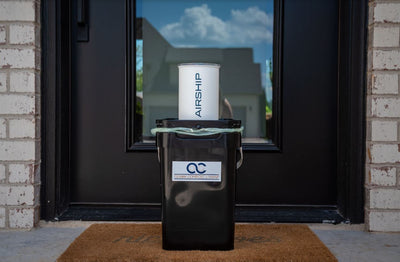 Weekly Subscription
Peru Lima Norte - Weekly
With our second coffee sourced out of Peru, we celebrate a group of farmers who are forward-focused in the way they grow and champion their coffees. In fact, offerings from this cooperative have already won national competitions and are touted as coffees to watch in the future of this "young" coffee-growing region.
Grab your bag and get on board early with this one!

Important: Prior to the purchase of any coffee, an Airship or Ozark Compost & Swap partnership canister must be purchased. This will be required for first-time purchases and refills. The canister purchase does not apply to customers who already own an Airship or Ozark Compost & Swap canister.

Delivery of coffee will occur on the day of compost pickup.

500 grams of coffee beans
Regular price
$16.99 per Delivery
Regular price
per Delivery
Sale price
$16.99 per Delivery
Sale
Sold out
About Peru Lima Norte - Weekly
Tasting Notes
Golden Delicious Apple; Macadamia Nut, Cocoa
Coffee Origin
Jaen, Cajamarca, Peru
Healthy Soils
Castings provide nutrient rich organic matter, along with bountiful microbiology that constantly provides plants the exact nutrients required to thrive.
Healthy Plants
Because the microbiology provides plants with the exact nutrients it needs, we can expect much higher yields in our plants and gardens with no chemical additions. The microbiology also helps fight pathogens and disease.
Carbon Sequestration
Living soils provide proper storage for carbon within our atmosphere. When plants pull in carbon dioxide a portion goes down through the roots, where the microbiology properly stores that carbon dioxide.