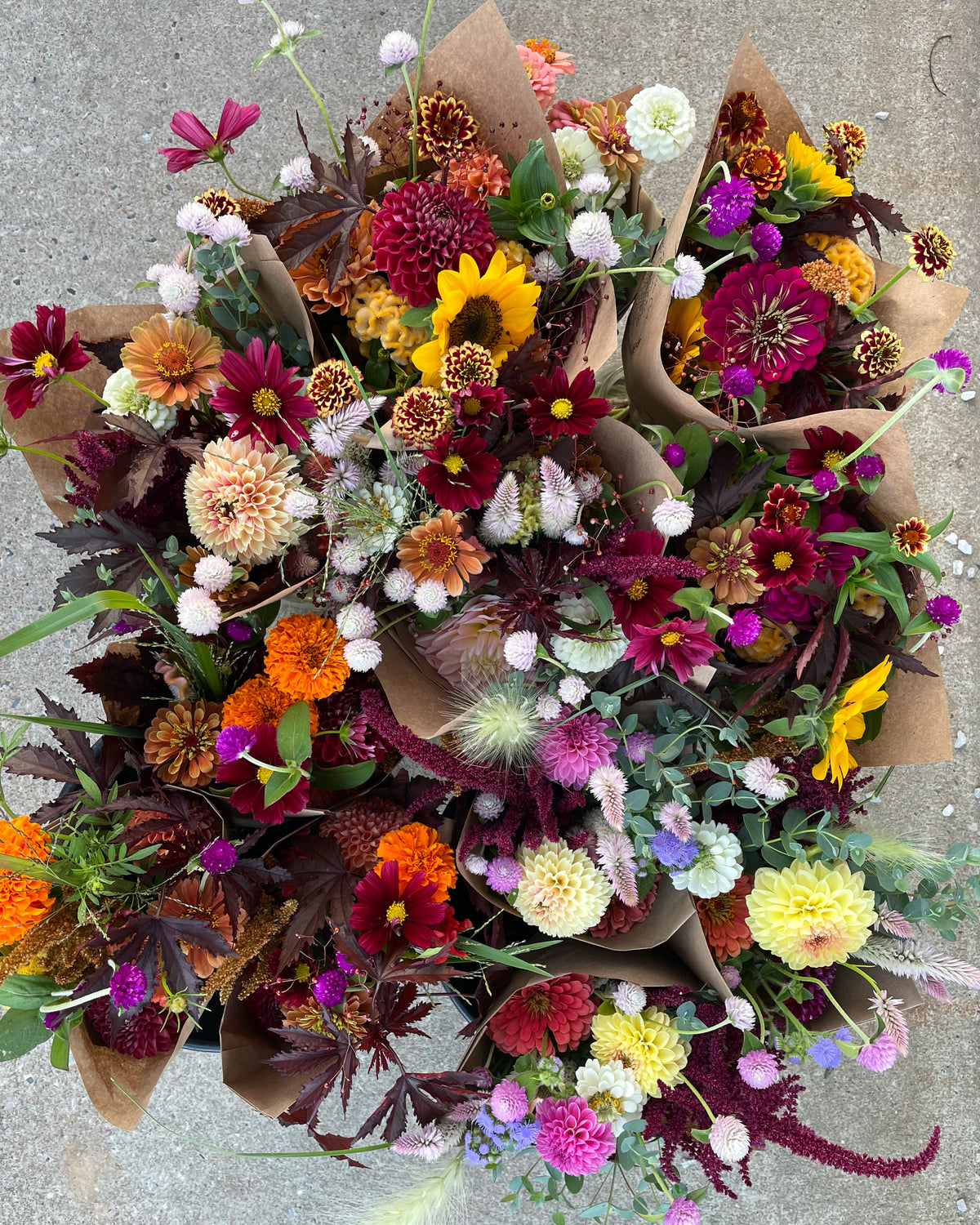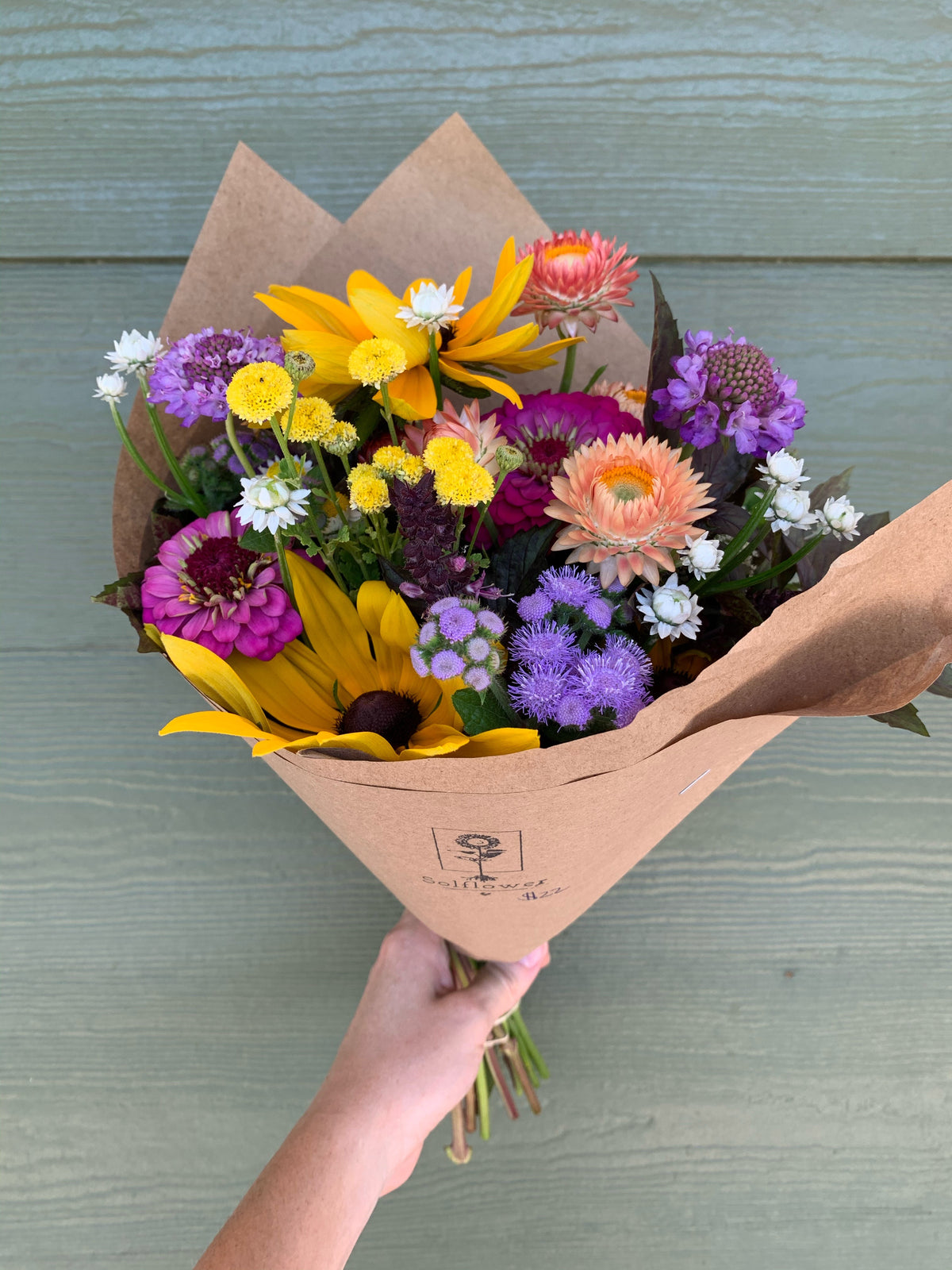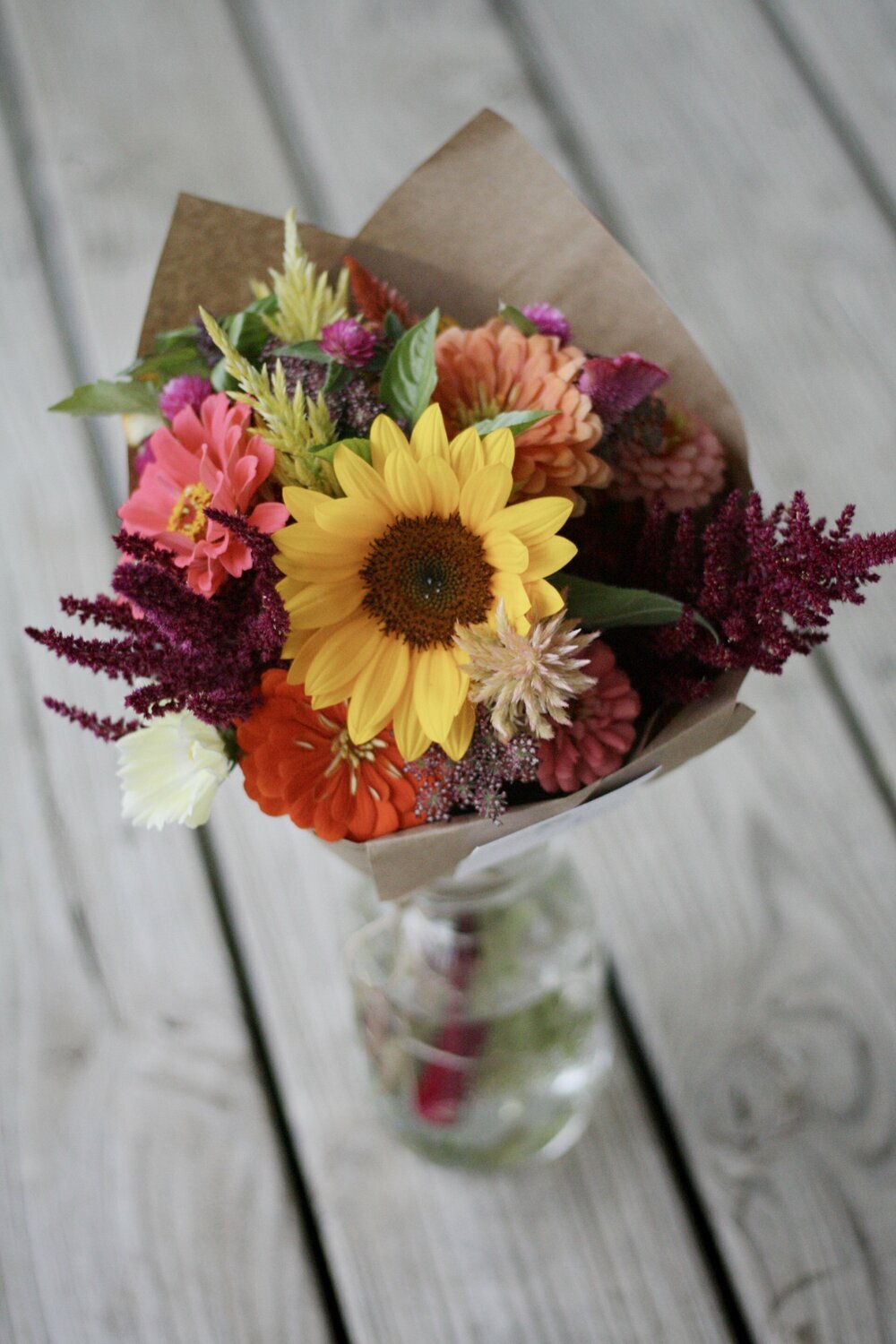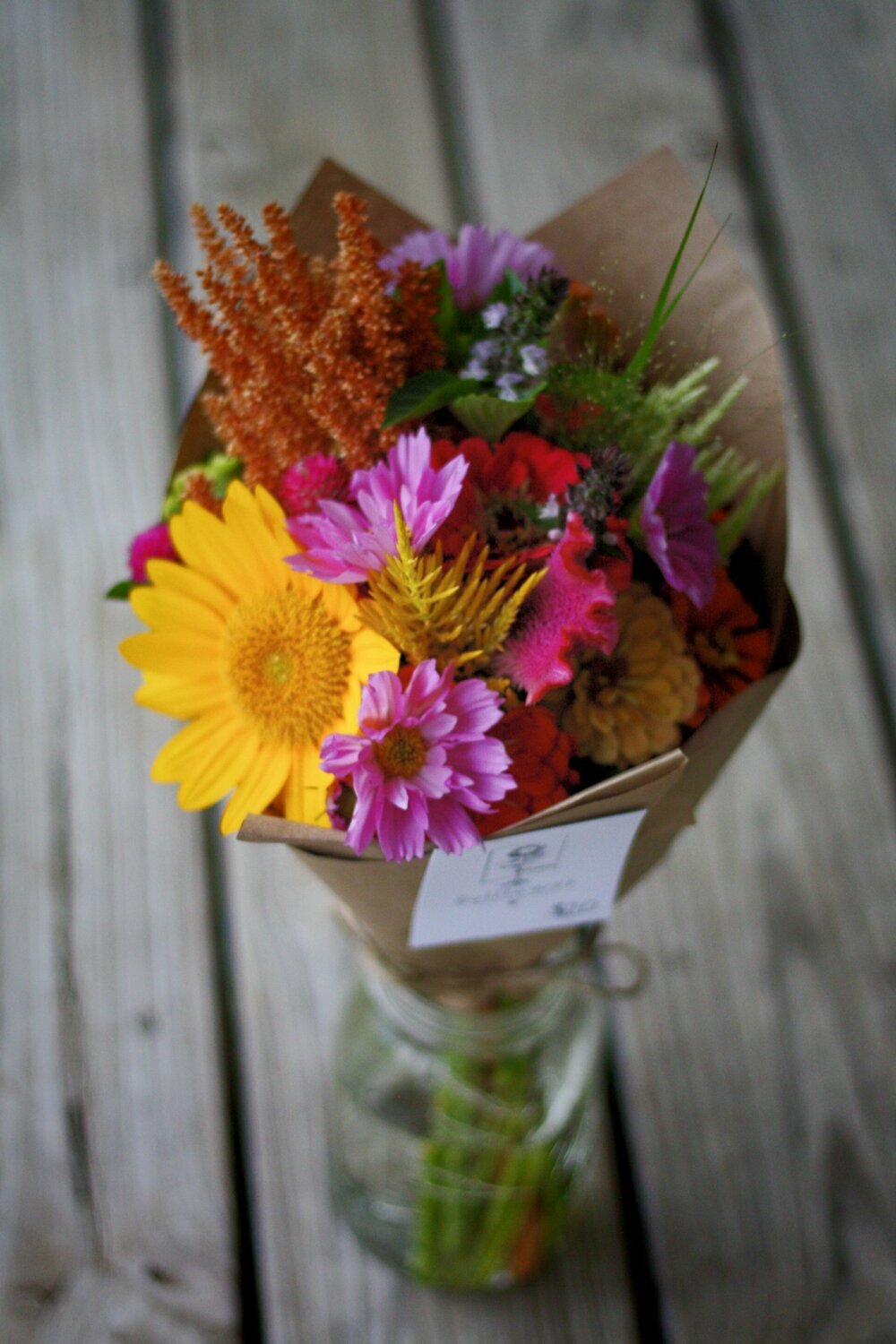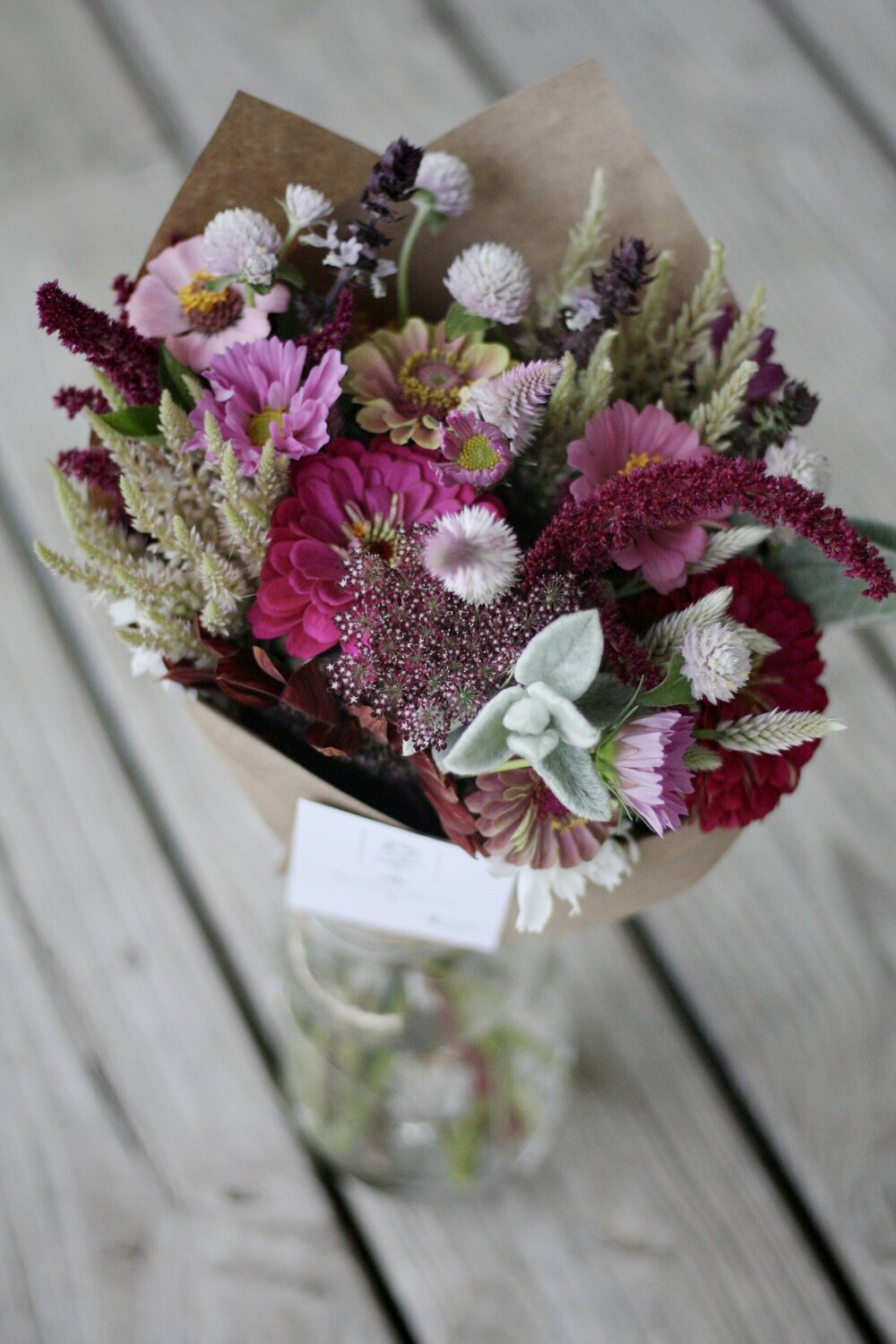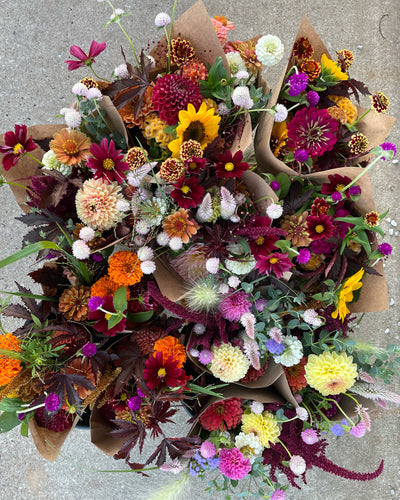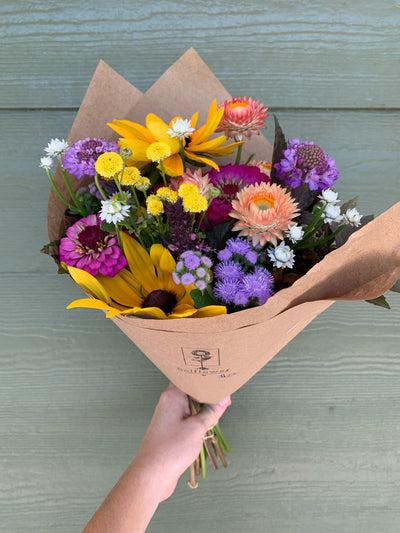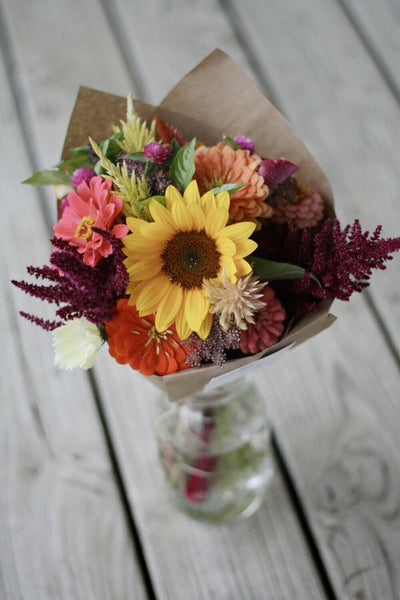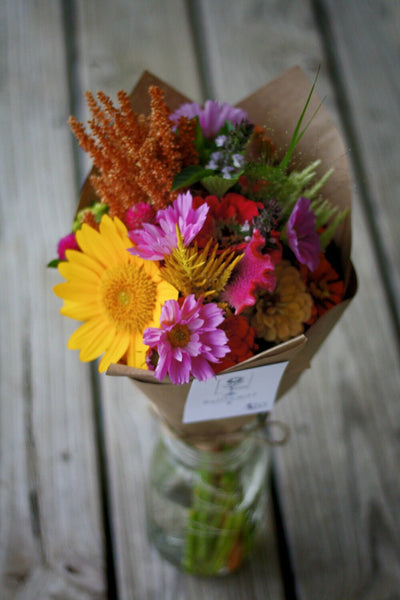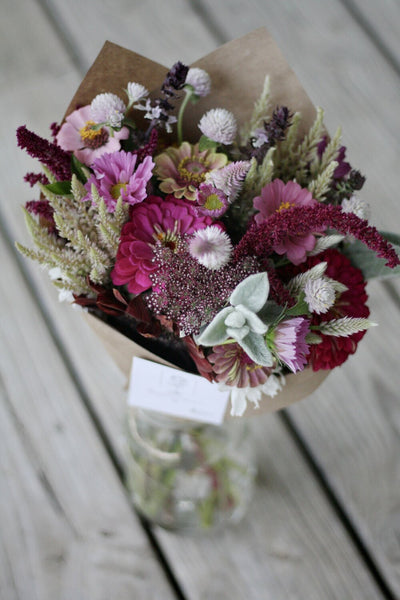 FLOWER SUBSCRIPTIONS - SOLFLOWER
FLOWER SUBSCRIPTIONS!

Solflower is a locally owned flower farm here in NWA that creates unique and beautiful bouquets, which we're delivering directly to our members doorstep!
Flower subscriptions will be for June, July, and August.  Deliveries will be made every two weeks.
You must have a compost membership to be eligible for flower subscriptions.
There will be a limited number of subscriptions!
To learn more about Solflower you can visit their website www.solflowernwa.com or follow on Instagram @solflowernwa
Flower Subscription Overview:
1.  Flowers will be delivered and charged every 2 weeks starting in June.  There will be six total flower deliveries.
2.  Flowers will be delivered on your compost pickup day.
3.  OCS will provide a jar full of water on the first delivery, please leave out the jar with water for the next delivery.
Regular price
$29.99 per Delivery
Regular price
per Delivery
Sale price
$29.99 per Delivery
Sale
Sold out
Healthy Soils
Castings provide nutrient rich organic matter, along with bountiful microbiology that constantly provides plants the exact nutrients required to thrive.
Healthy Plants
Because the microbiology provides plants with the exact nutrients it needs, we can expect much higher yields in our plants and gardens with no chemical additions. The microbiology also helps fight pathogens and disease.
Carbon Sequestration
Living soils provide proper storage for carbon within our atmosphere. When plants pull in carbon dioxide a portion goes down through the roots, where the microbiology properly stores that carbon dioxide.