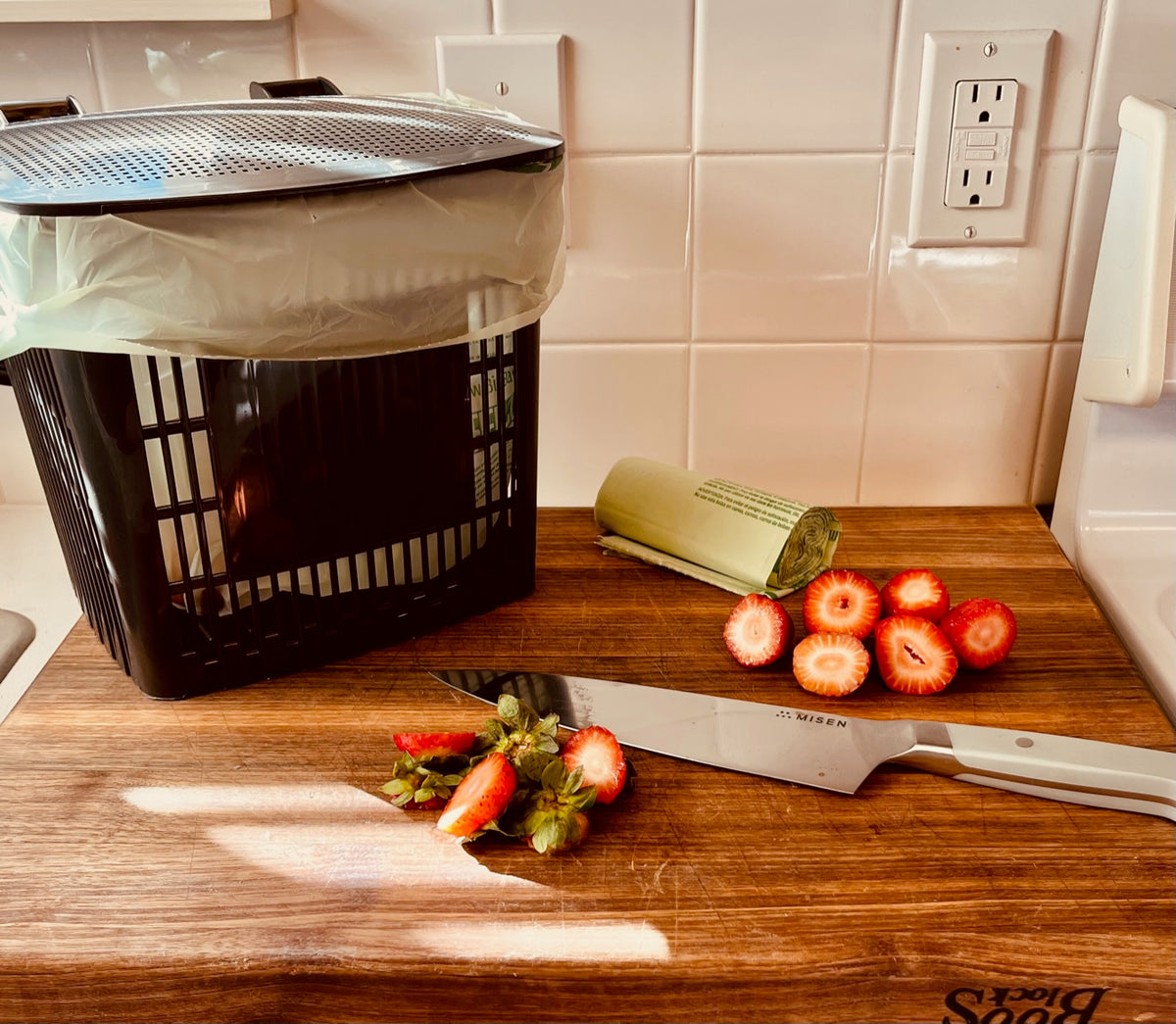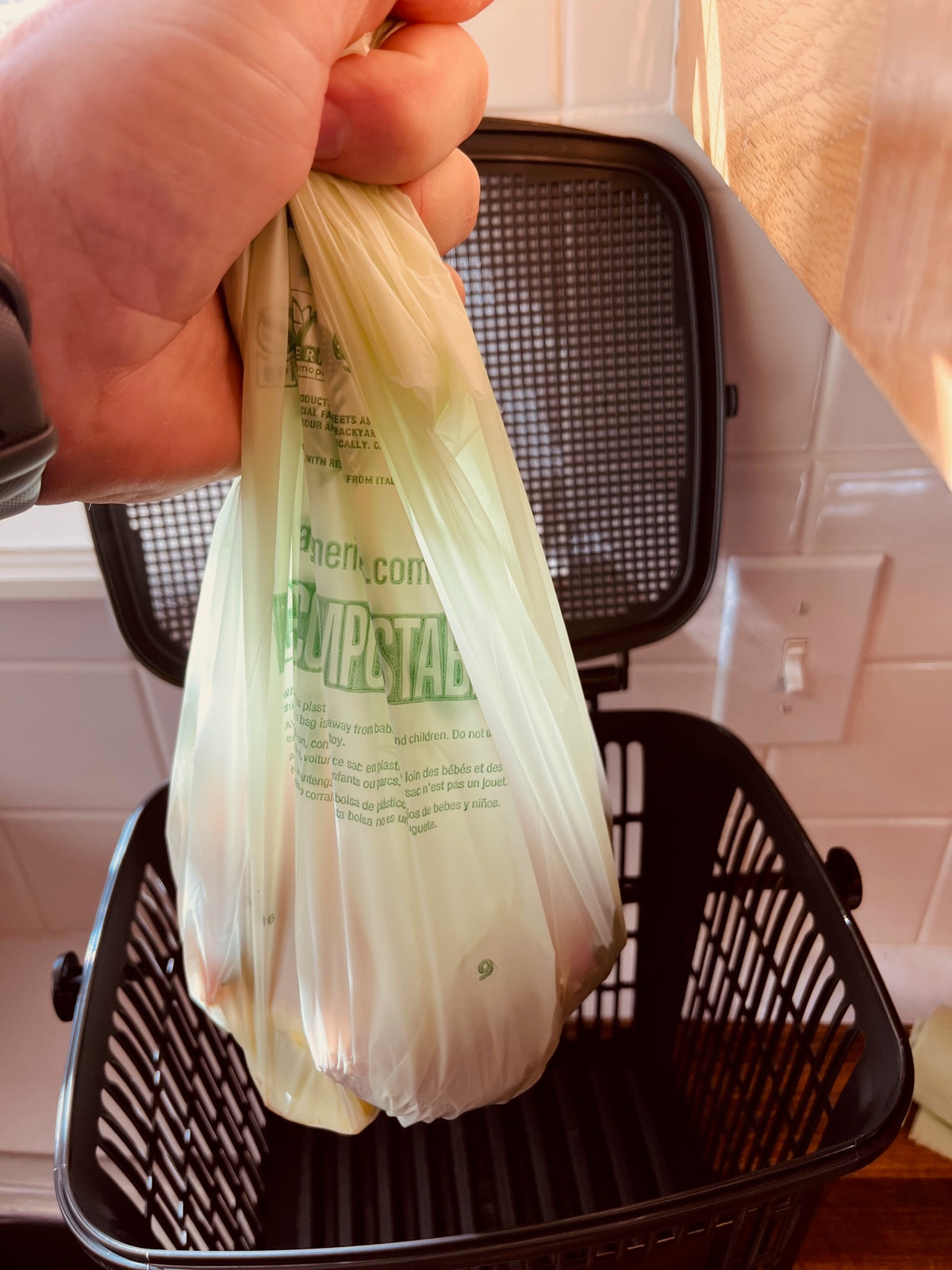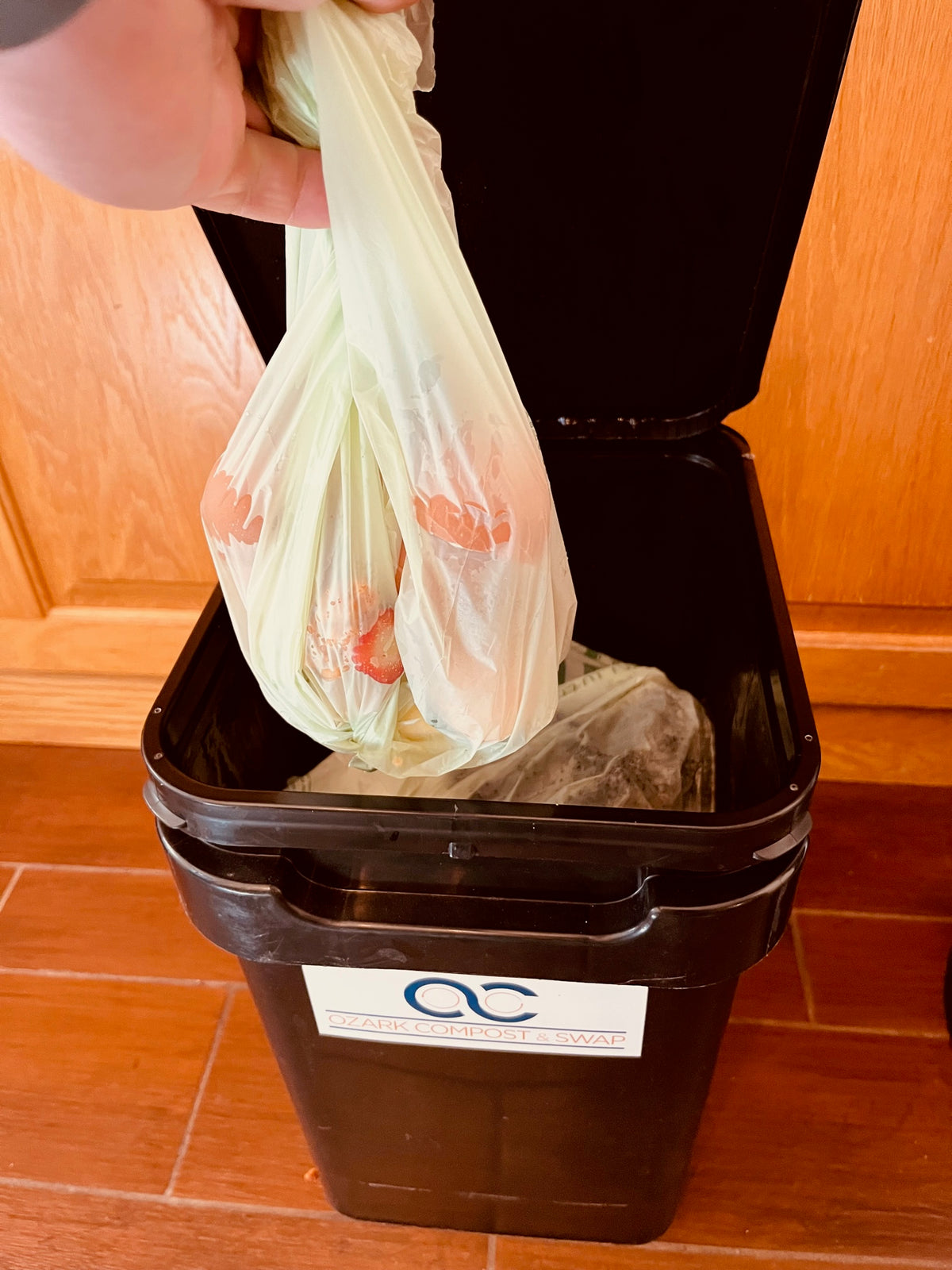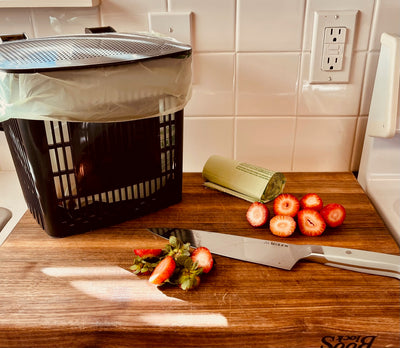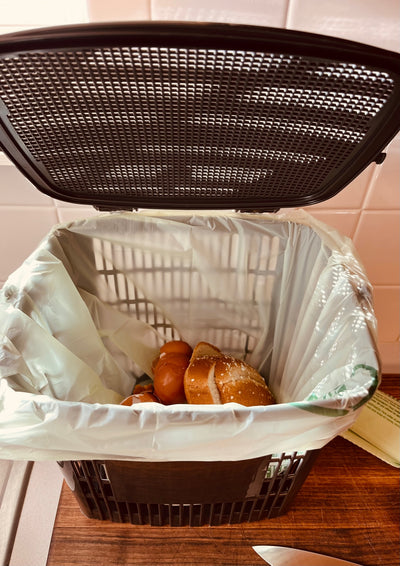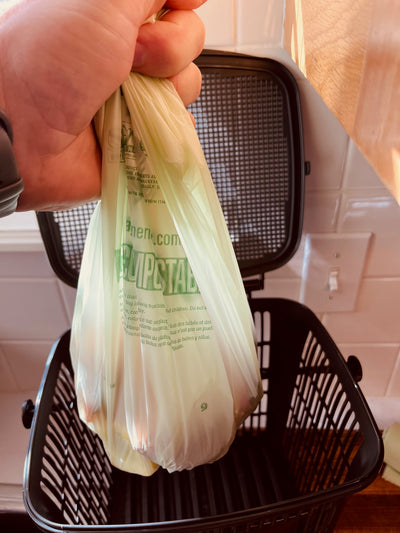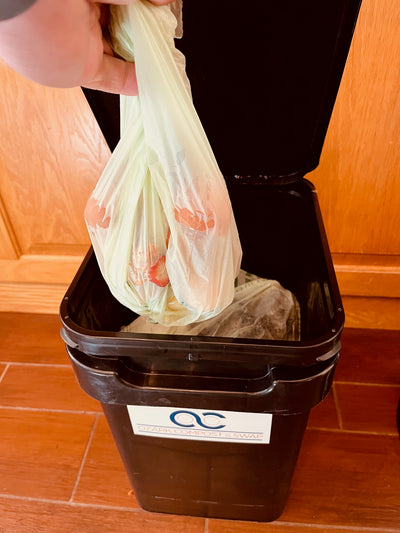 One-Time Delivery
Compost Caddy & Compostable Bags
Make your composting experience easier with a compost caddy and compostable bags.
Keep your compost caddy on your countertop, where you can easily fill it with your food scraps.  Once it's full just grab the full compostable bag and put it into your large Ozark Compost 5-gallon bucket.
The compost caddies are ventilated, which creates oxygen flow and reduces odors.
The compostable bags are BPI Certified compostable.  There are 25 bags per roll, which should last you one to two months.

Regular price
/ea
Sale price
$0.00 /ea.
Sale
Sold out
Note: This product is a one-time purchase only and requires a compost plan to order. Sign up or log into your account.
Healthy Soils
Castings provide nutrient rich organic matter, along with bountiful microbiology that constantly provides plants the exact nutrients required to thrive.
Healthy Plants
Because the microbiology provides plants with the exact nutrients it needs, we can expect much higher yields in our plants and gardens with no chemical additions. The microbiology also helps fight pathogens and disease.
Carbon Sequestration
Living soils provide proper storage for carbon within our atmosphere. When plants pull in carbon dioxide a portion goes down through the roots, where the microbiology properly stores that carbon dioxide.